SOURCE Service-Learning Academy FAQs
Frequently Asked Questions
What is Service-Learning?
Service-Learning "is a structured learning experience that combines community service with preparation and reflection. Students engaged in service-learning provide community service in response to community-identified concerns and learn about the context in which service is provided, the connection between their service and their academic coursework, and their roles as citizens."  Community-Campus Partnerships for Health (CCPH; Seifer, 1998).
What is the difference between service-learning and an internship?
An internship is a much broader concept where students might have a guided project in the community; however, it does not necessarily have the pedagogical elements which service-learning entails.  Additionally, service-learning implies working directly with a community-based organization (CBO) which is providing a specific social service to the community, in this case working in the area of health.  A service-learning project might be an internship; not all internships are service-learning. 
What is the difference between service-learning and traditional clinical education in the health professions?
CCPH (Seifer 1998) describes the difference as such:
Service-learning strives to achieve a balance between service and learning objectives — in service-learning, partners must negotiate the differences in their needs and expectations.
Service-learning places an emphasis on addressing community concerns and broad determinants of health.
In service-learning, there is the integral involvement of community partners — service-learning involves a principle-centered partnership between communities and health professions schools.
Service-learning emphasizes reciprocal learning — In service-learning, traditional definitions of "faculty," "teacher" and "learner" are intentionally blurred. We all learn from each other.
Service-learning emphasizes reflective practice — In service-learning, reflection facilitates the connection between practice and theory and fosters critical thinking.
Service-learning places an emphasis on developing citizenship skills and achieving social change — many factors influence health and quality of life. The provision of health services is not often the most important factor. In service-learning, students place their roles as health professionals and citizens in a larger societal context.
How does service-learning differ from community service and volunteerism?
Community service and volunteering are a part of service-learning, but the "learning" component makes service-learning distinct from them independently. The learning component implies an important pedagogical tie to the experience where the in-classroom discussion and focus is shaped by the community service experience and vice versa. The learning takes place through guided discussions and reflections about the experience with supporting text that pushes students to think critically about the work they are doing in the community and dive deeper into the root causes of the social issue.  Community service and volunteerism take different forms as they could be one-time activities (e.g., working in a soup kitchen) or on-going engagement (e.g., tutoring and mentoring children from a local school), but without the reflective discussion and classroom structure, it is not service-learning.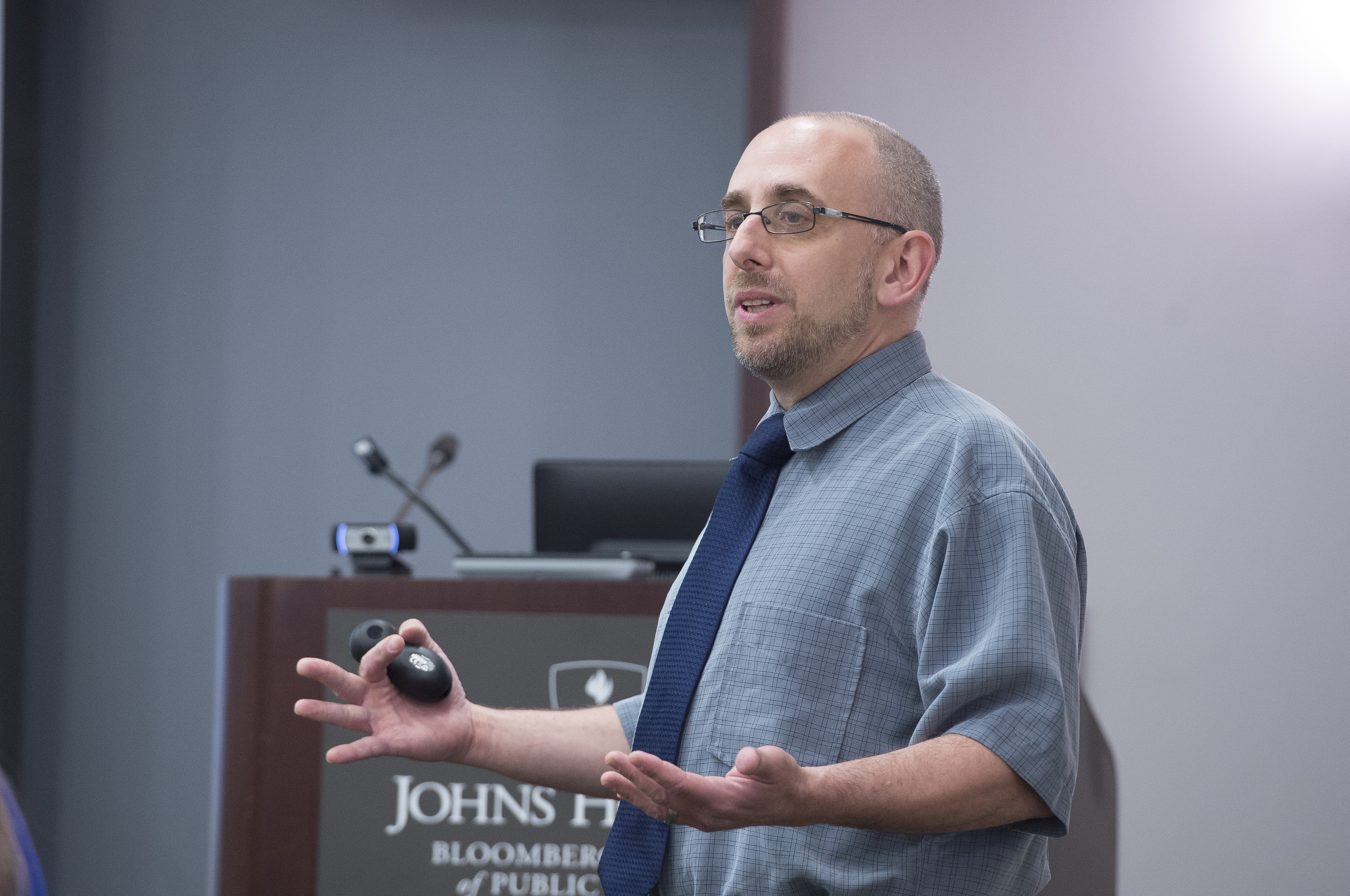 Will we have to go through IRB?
It is important to note that student service-learning projects are typically considered "public health practice" opportunities, and are not for student publication purposes. Projects must be IRB approved only if there is an expectation of publication.
Can my students do clinical practice through service-learning?
Due to logistical challenges, SOURCE does not usually match students for clinical practice work because a faculty supervisor must be on site at all times during that service. However, if faculty are committed to serving as the on-site supervisor during clinical practice work, it is possible to develop clinical experiences through service-learning. Faculty should also note that such activities typically require additional review and approval by university legal counsel and department chairs.
Is this just extra work or is this a benefit to me?
It is true that a service-learning component takes a bit more time and effort than when the community is not involved.  However, service-learning literature (Eyler et al., 2001) points to the positive learning and developmental outcomes from service-learning, making the additional work quite beneficial. Eyler et al. (2001) gives a comprehensive overview of recent service-learning literature that demonstrates that there are positive developmental outcomes (personal growth and leadership development), social outcomes (reducing stereotypes, facilitating cultural understanding, raising sense of social responsibility and commitment to service), and learning outcomes (academic learning is increased, improved ability to relate in-classroom learning to "real world", and improved critical thinking skills). Furthermore, students who engage in service-learning report stronger faculty relationships than students not involved in service-learning. In the health fields, these outcomes are essential in cultivating highly successful practitioners. 
Why should I consider getting involved in service-learning?
Service-learning pedagogy is engaging and participatory, thus energizing the teaching experience. Students learn to think critically, become involved in their local community through their professions, and provide powerful connections to the community. Service-learning can also provide opportunities for faculty to make connections in the community for future research.
Would I need to make changes to my curriculum for a service-learning component?
Because service-learning requires a great deal of work outside the classroom, SOURCE staff and CCPH consultants will work with faculty to make the appropriate changes to the curriculum. Additionally, the FFP seminar in June will cover service-learning pedagogy and what adjustments should be made to already existing courses.
References
Eyler, JS, Giles, DE, Stenson, CM, & Gray, CJ (2001).At a Glance: What we know about the effects of service-learning on college students, faculty, institutions, and communities, 1993-2000 (3rd Ed). Funded by the Corp for National Service, Learn and Serve America National SL Clearinghouse.
Seifer S.D. (1998). Service-learning: Community-campus partnerships for health professions education. Academic Medicine, 73(3): 273-277.
© Copyright 2012, Johns Hopkins University SOURCE