SOURCE is the community engagement and service-learning center for the Johns Hopkins University (JHU) Schools of Public Health, Nursing, and Medicine.
SOURCE's mission is to engage the Johns Hopkins University health professional schools and Baltimore communities in mutually beneficial partnerships that promote health and social justice.
We also serve as a channel for student, faculty and staff involvement with community organizations, and local projects.
SOURCE has a particular, but not exclusive, focus on East Baltimore neighborhoods in close proximity to the Johns Hopkins Medical Campus.
SOURCE hosts a wide range of different events throughout the academic year, both in person and virtually, to highlight the incredible work that our partner community-based organizations (CBOs) across Baltimore are doing to address health disparities in the city, as well as the collaborations which are happening between our partners and Hopkins students, faculty and staff. Visit our YouTube page to learn more about our partner CBOs, watch previous panel discussions about issues facing Baltimore communities, and learn how you can get involved!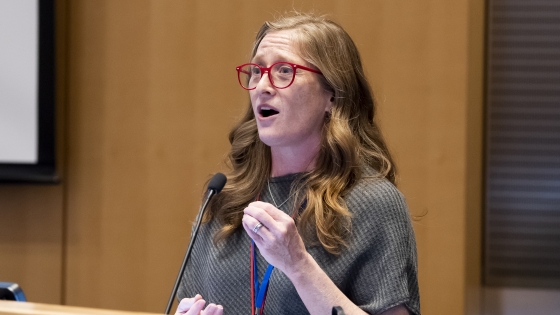 Reciprocity
To exchange with others for mutual benefit
Justice
To promote fair and equitable treatment for all
Service
To be of service to others
Collaboration
To work with others intentionally